St Joseph Cathedral, Burlington, Vermont
Installation of our New Steeple on 21 May 2019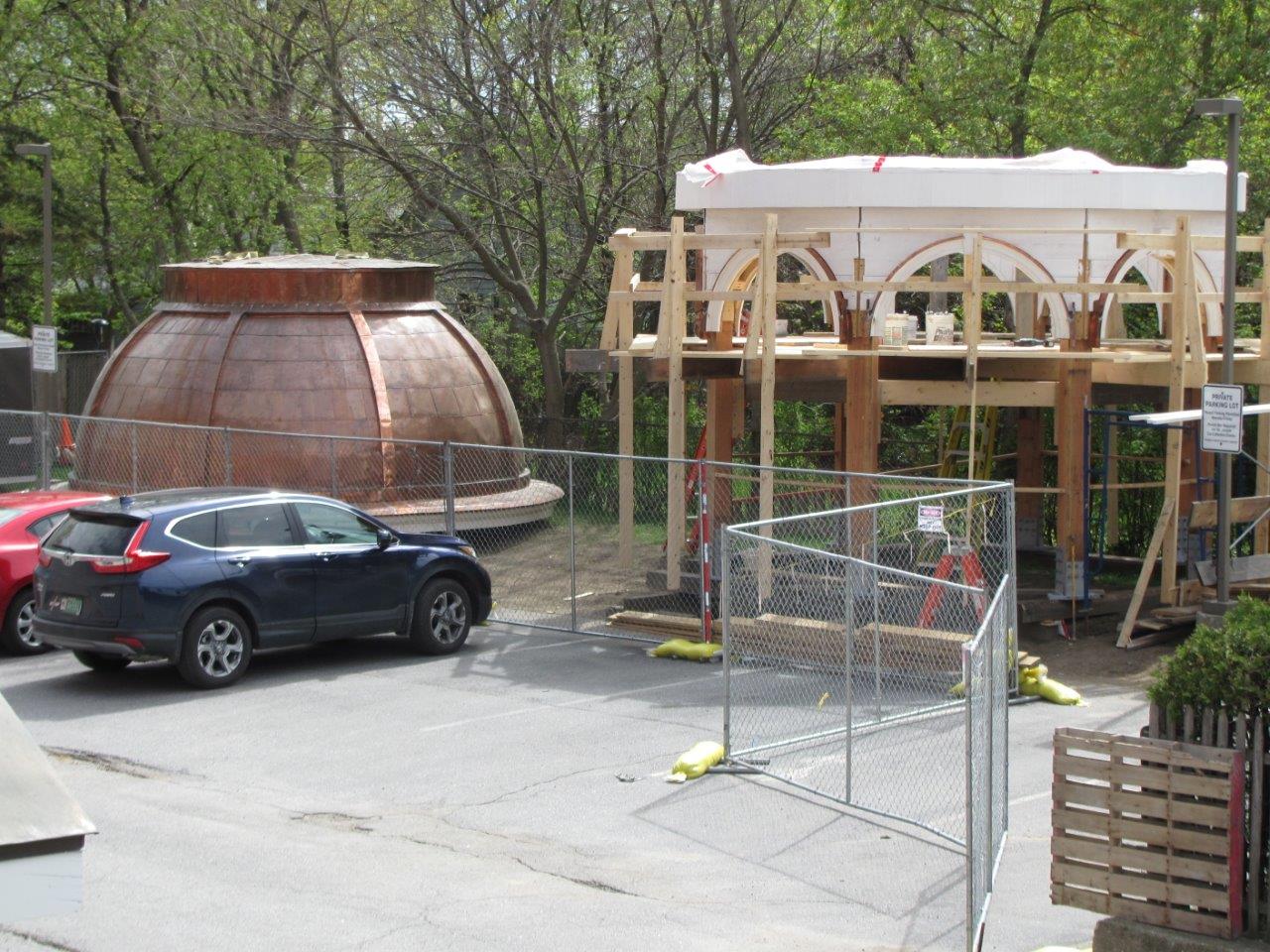 The Bell Tower and its dome wait to be lifted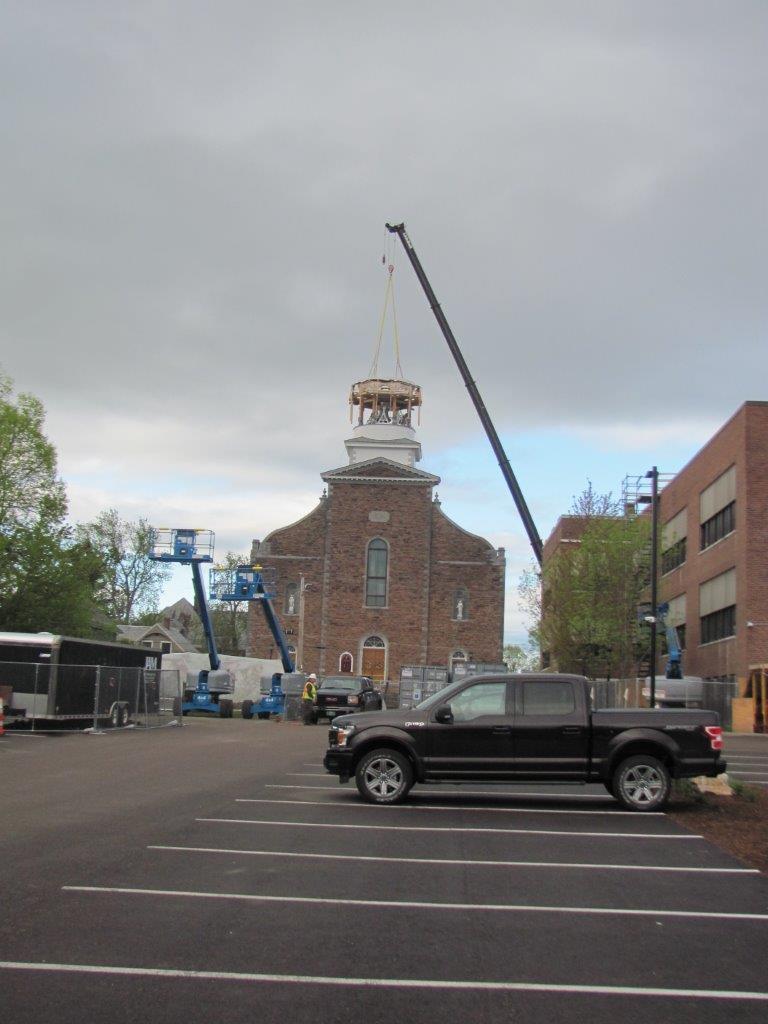 At 7am it is lowered into position
It is wet and windy - will they continue?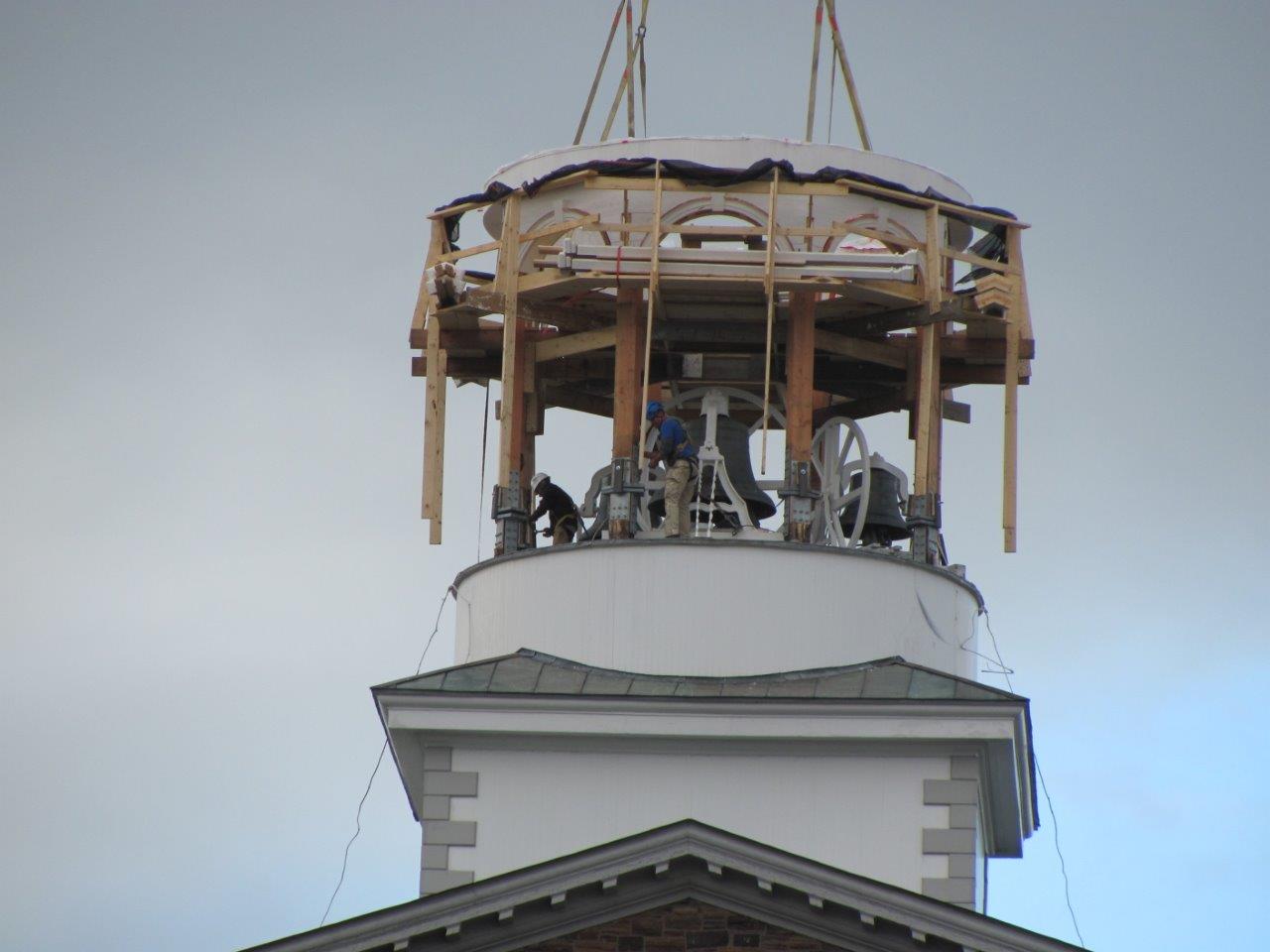 They are bolting it together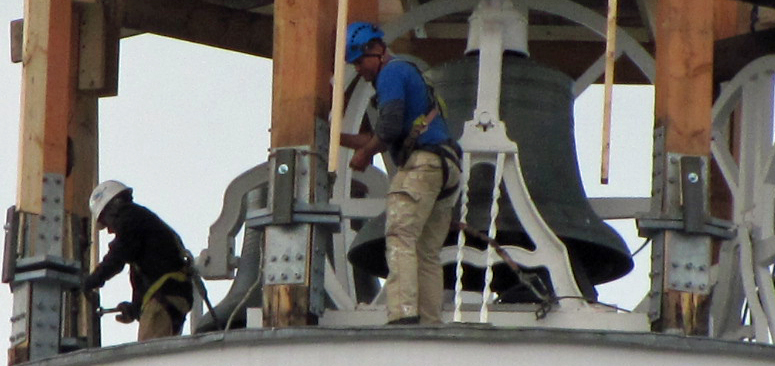 A closer look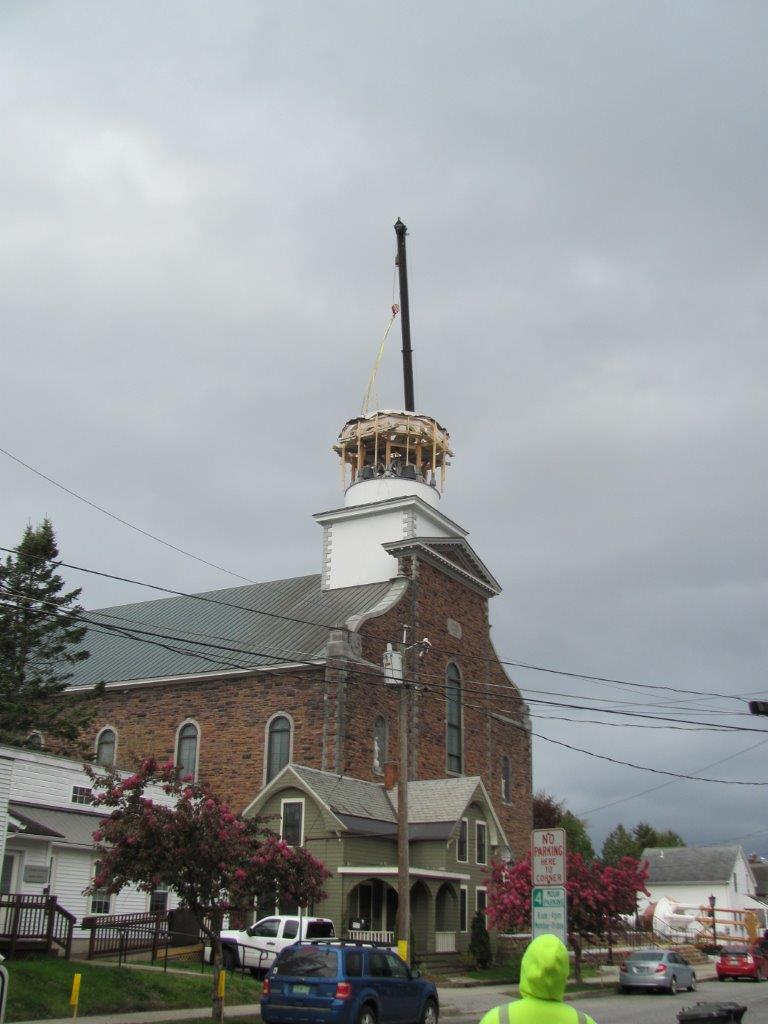 From Allen Street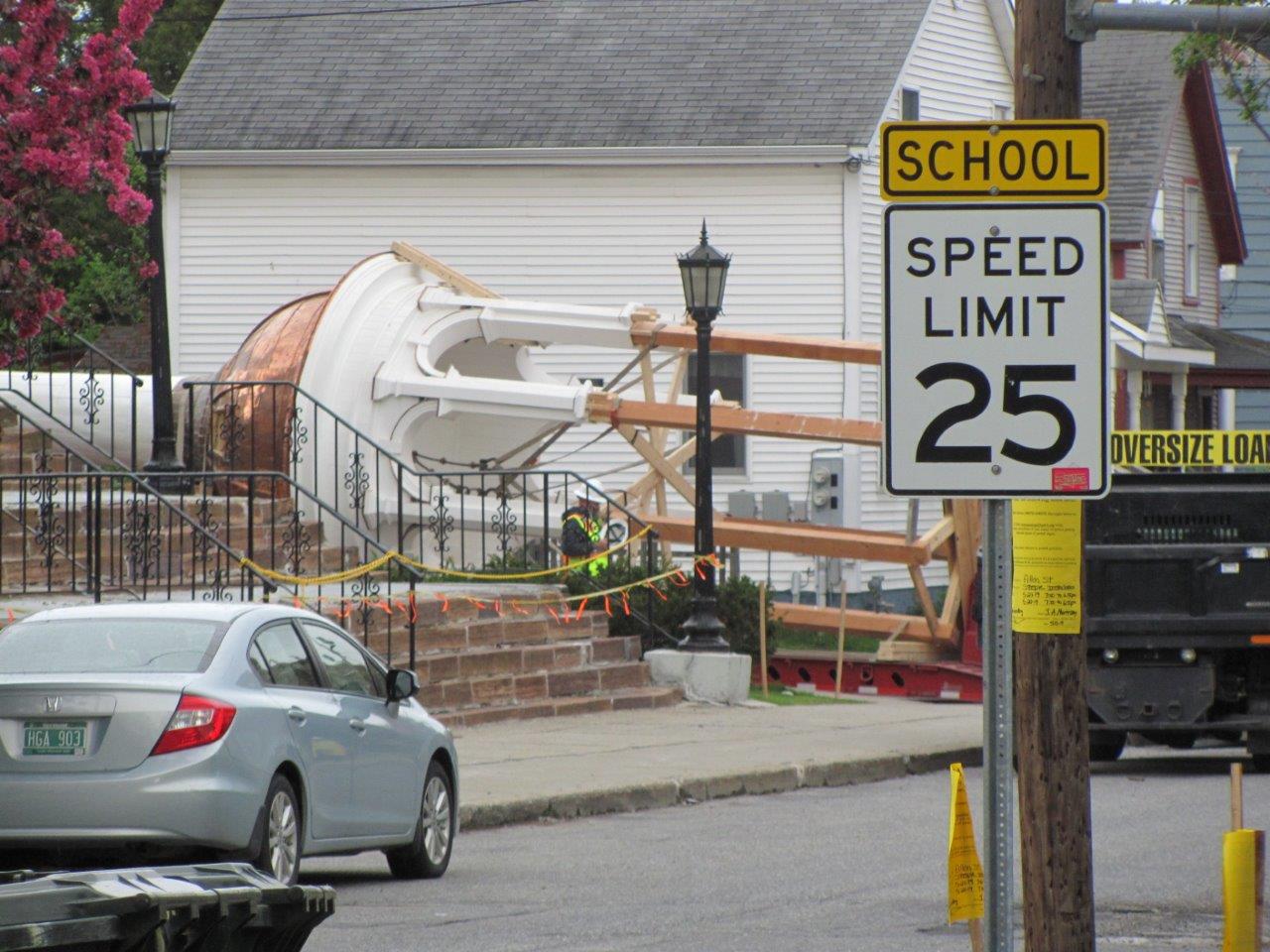 The second and smaller tower and spire awaits its turn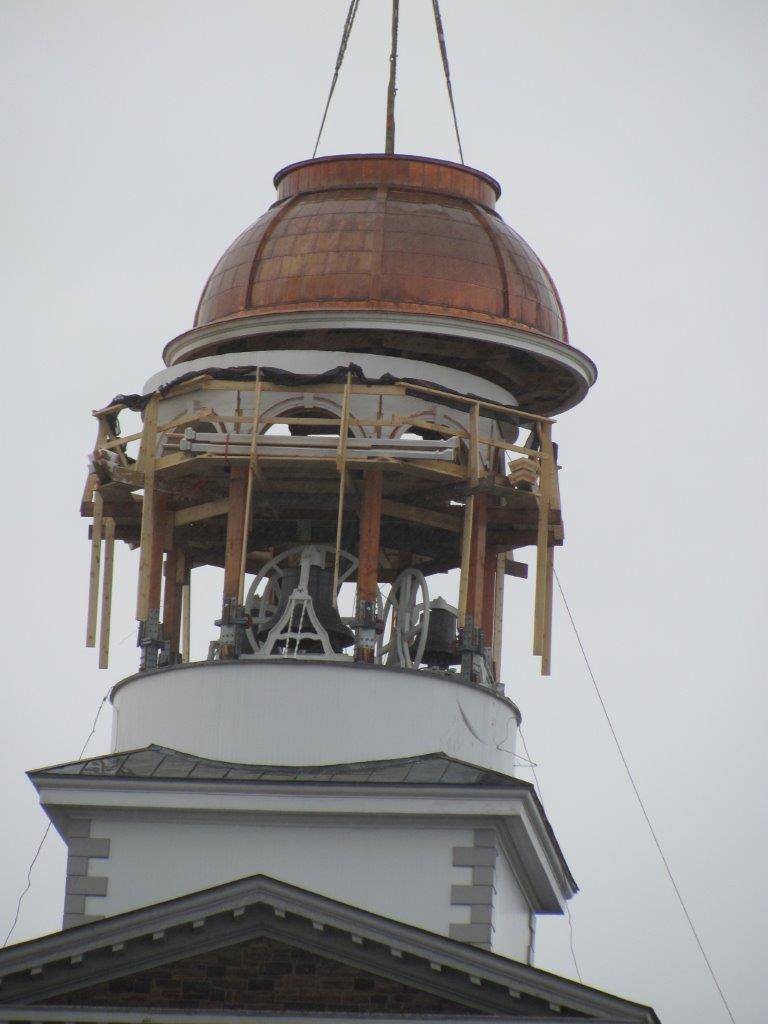 And now the dome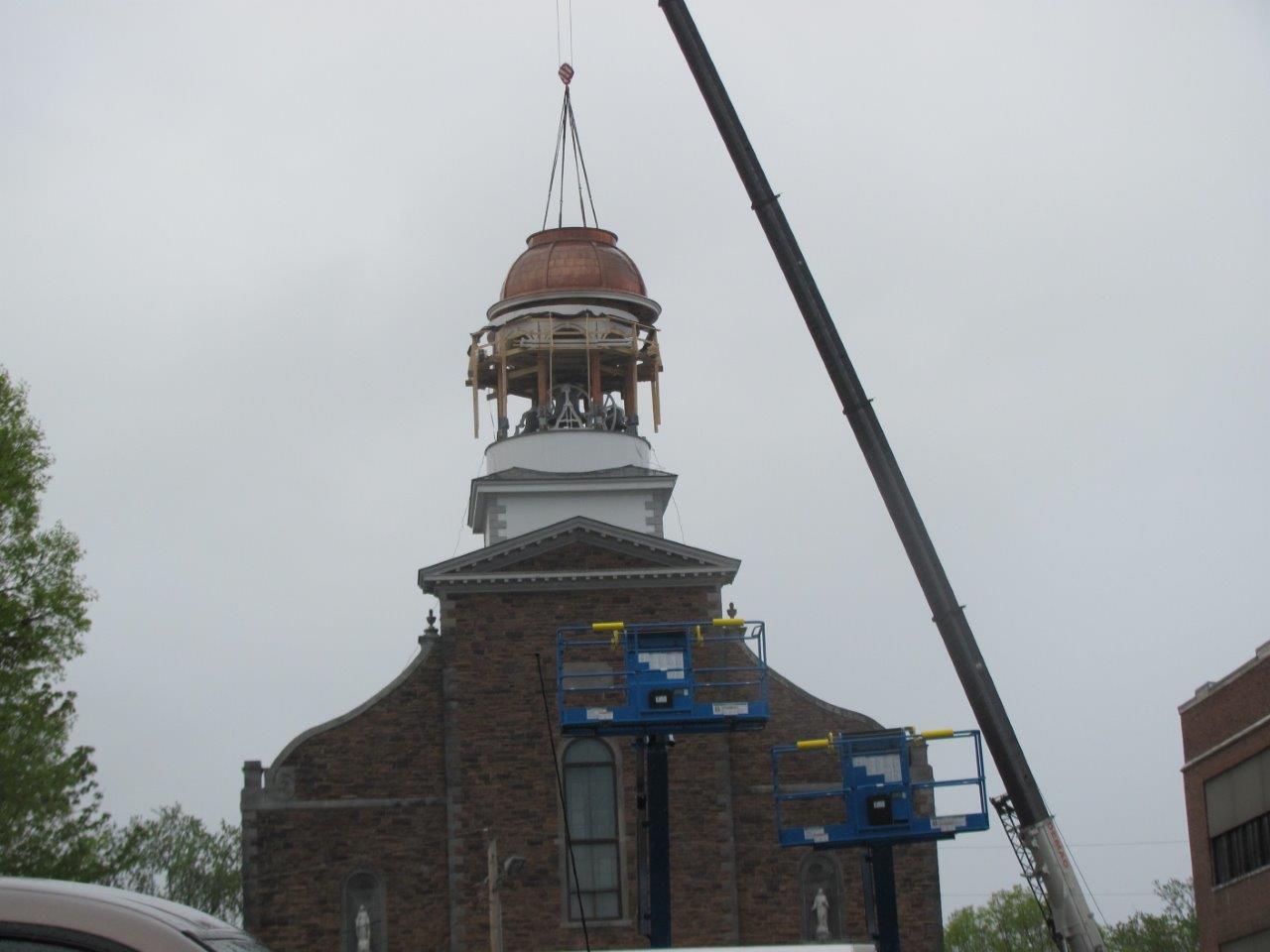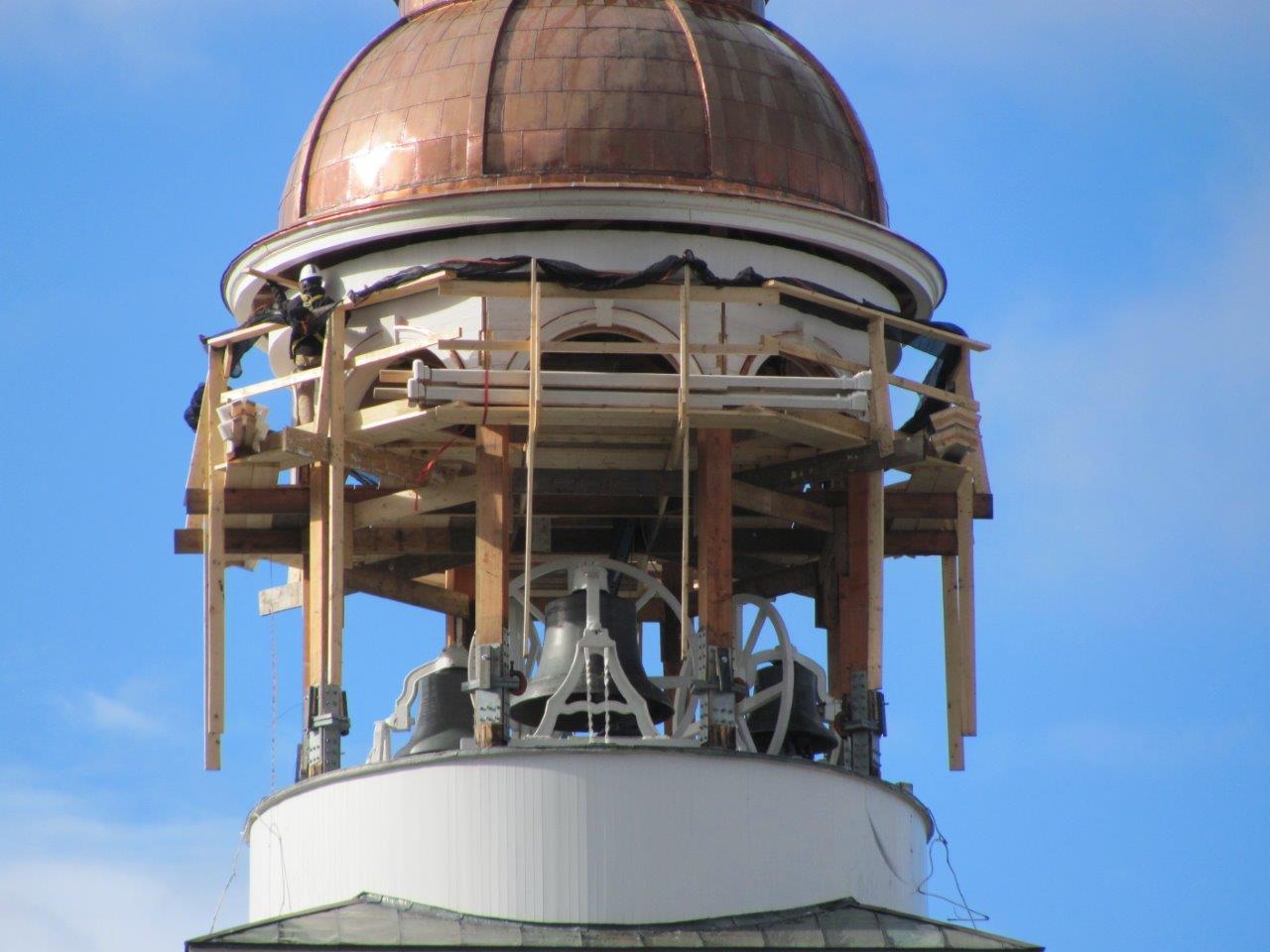 Looking Good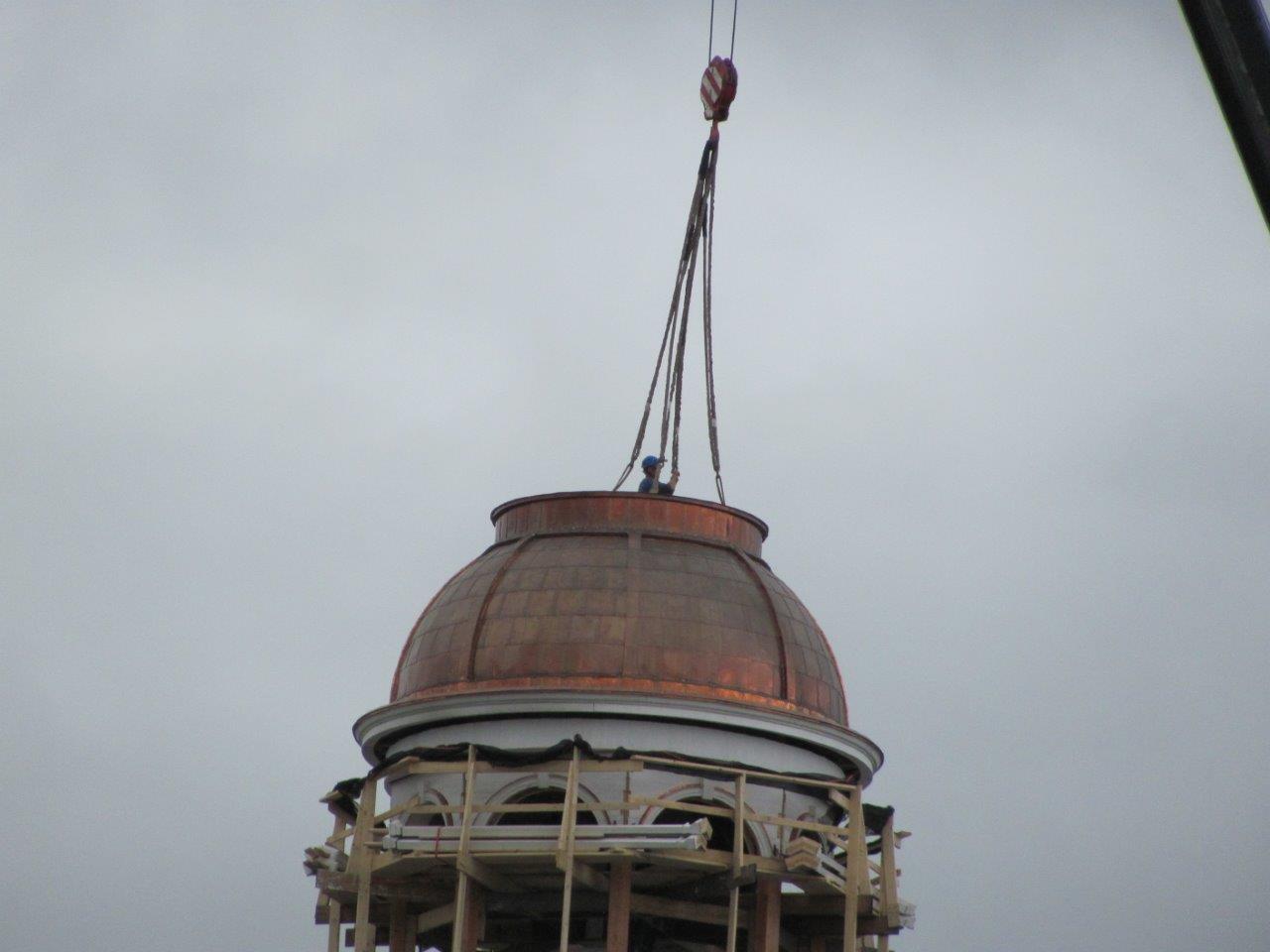 OK, what is next?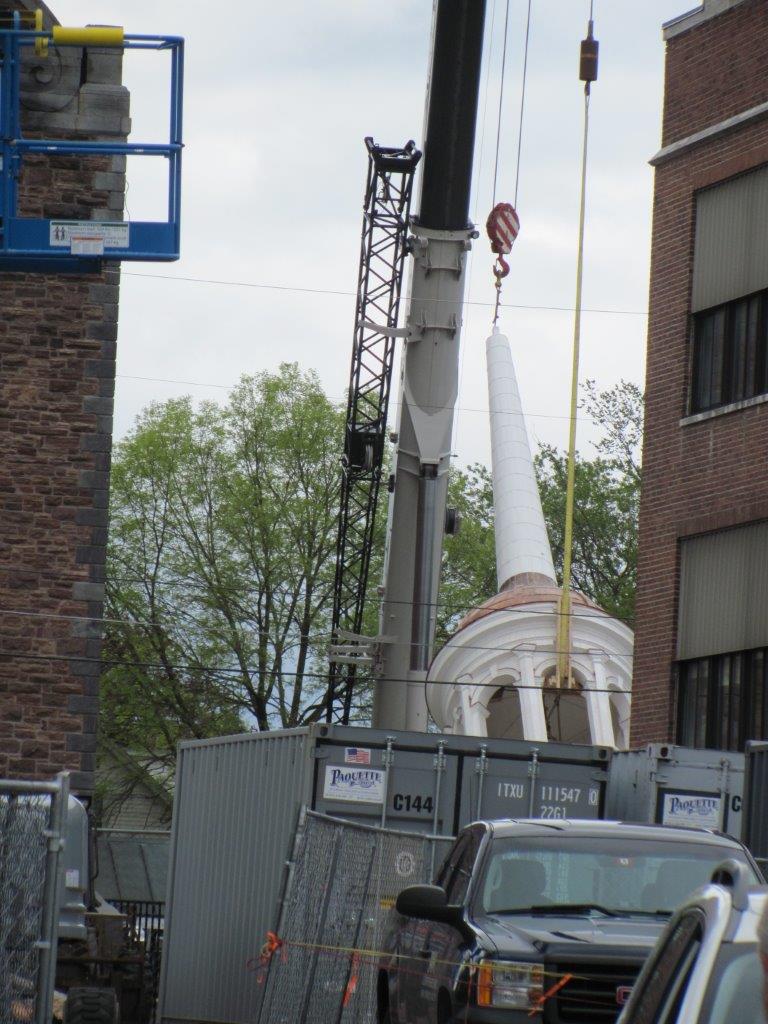 Now the Tower and Spire are next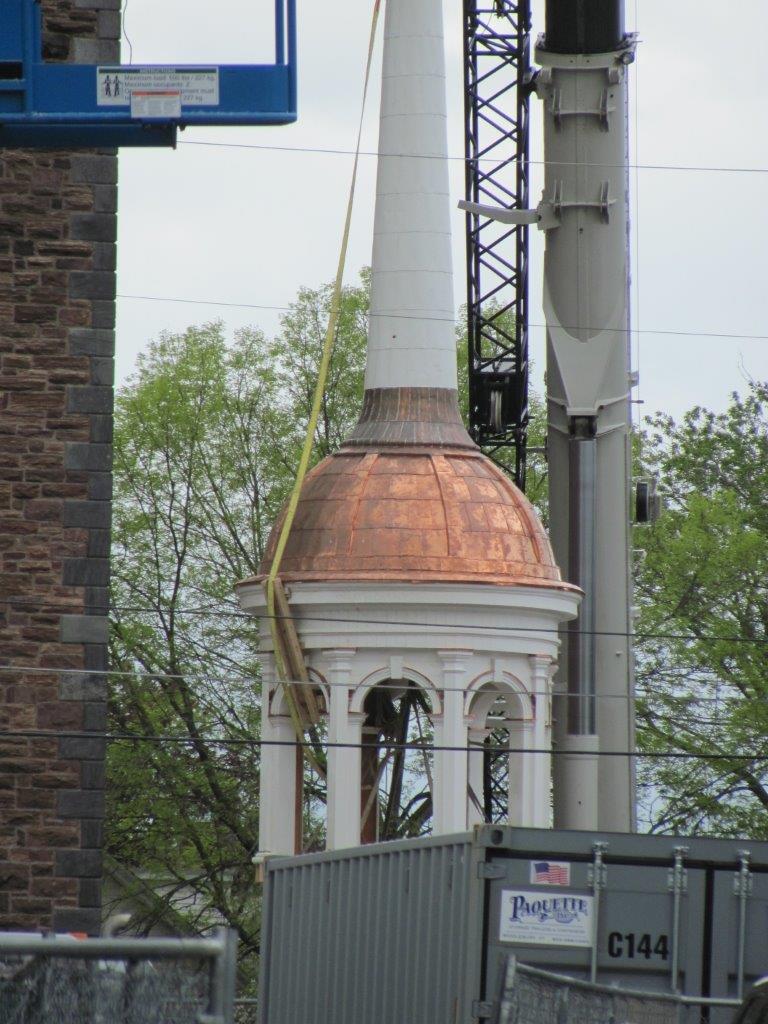 Standing up now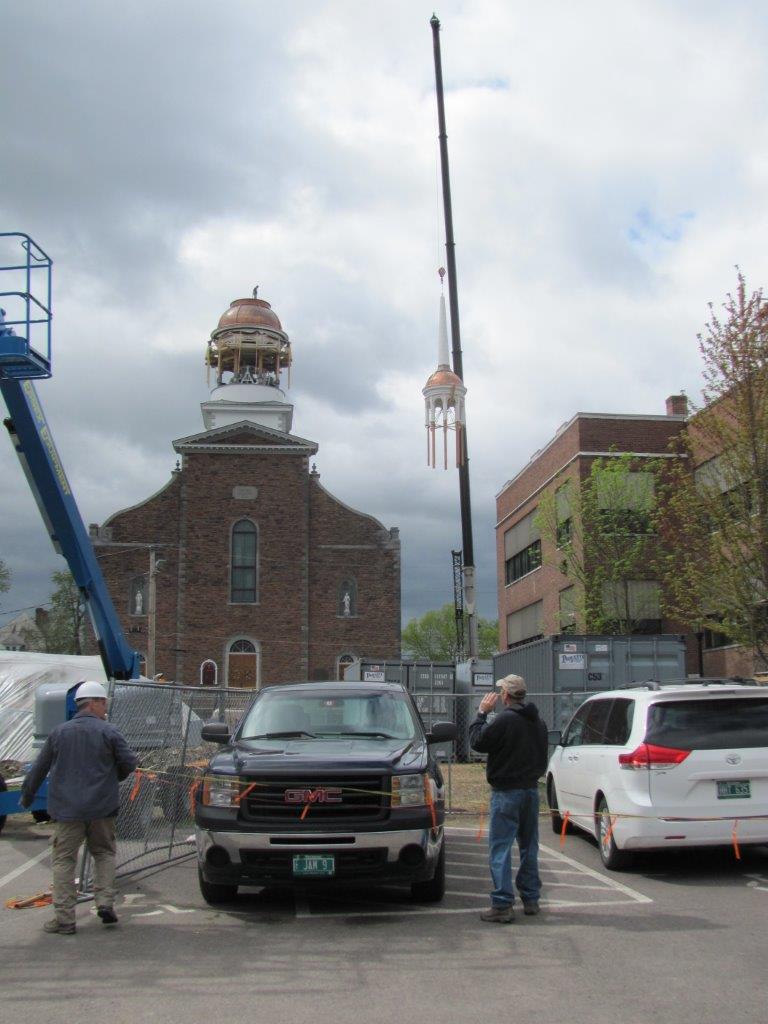 The long pieces will go into the dome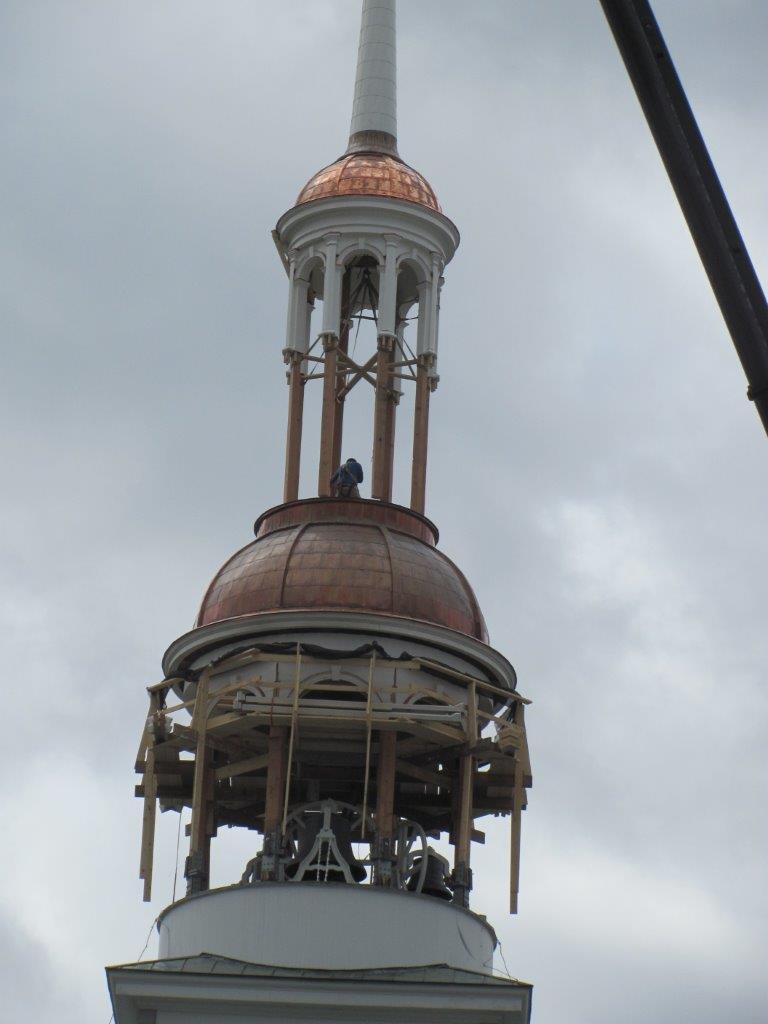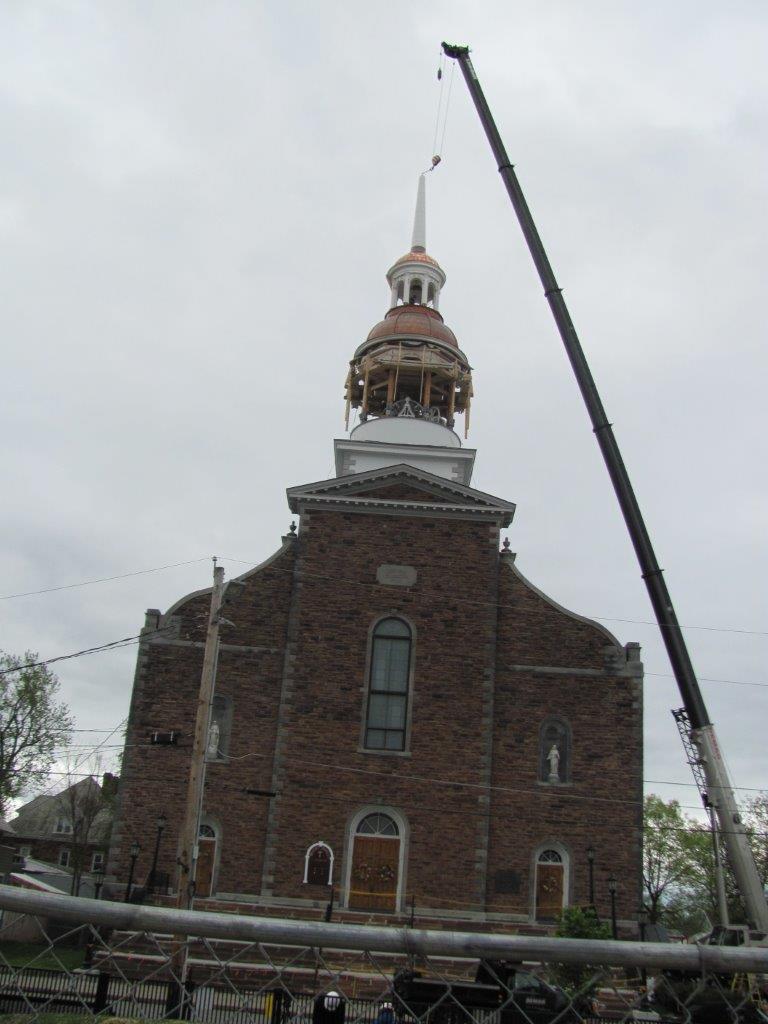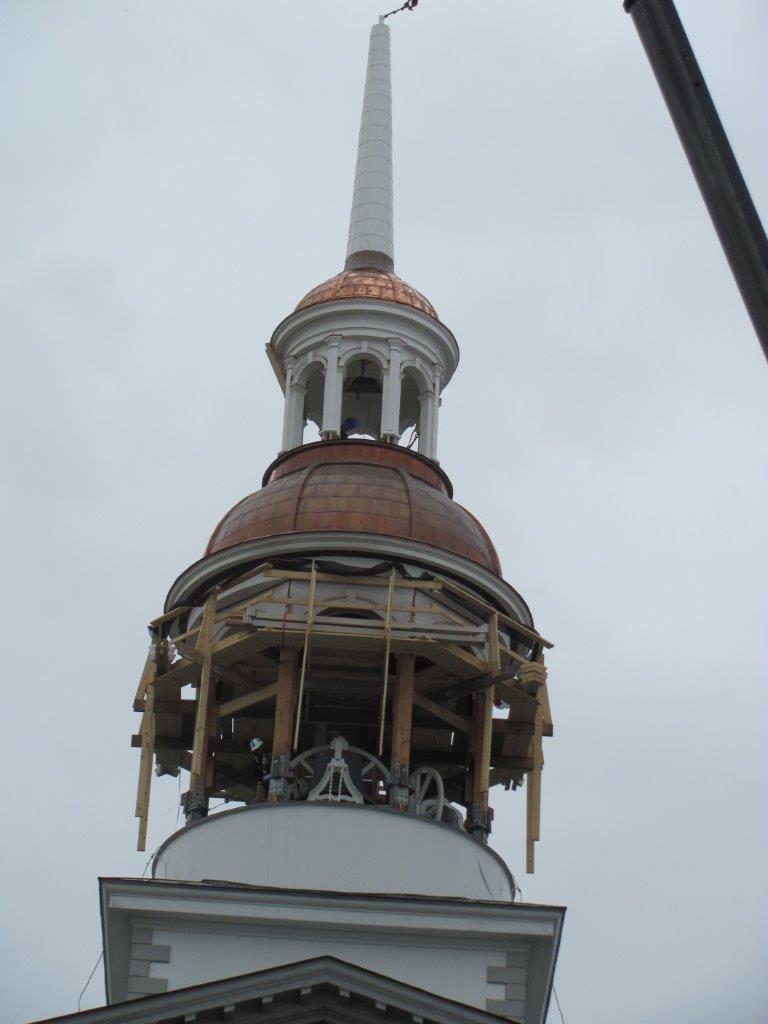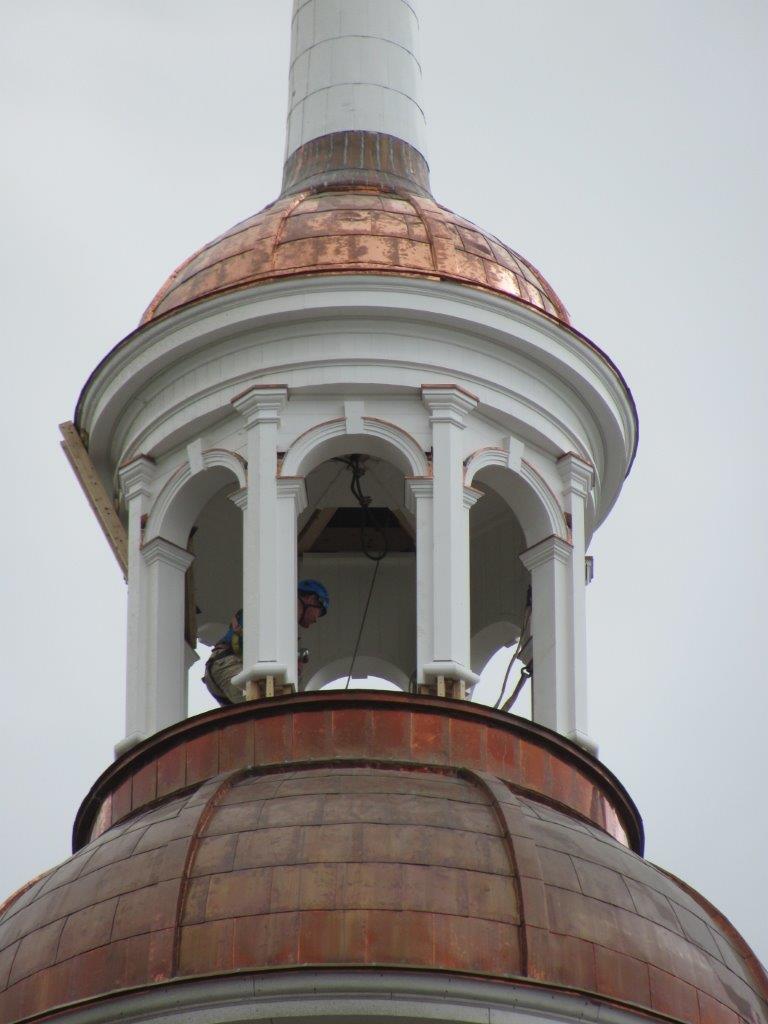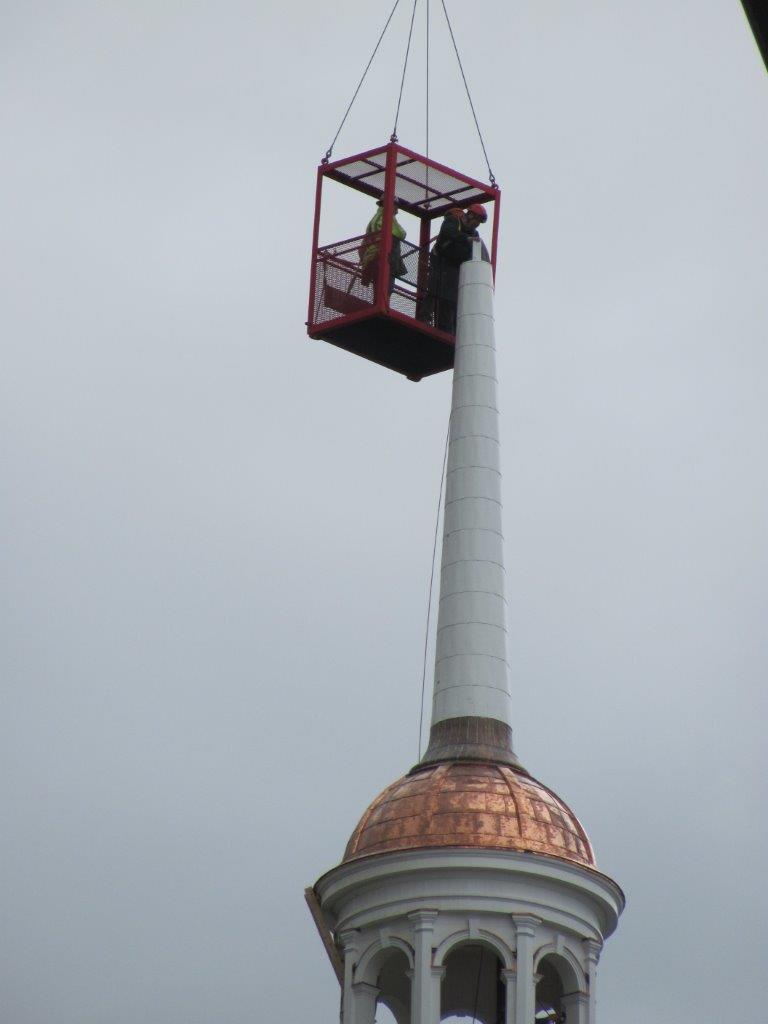 Installing a cap that the golden ball will rest on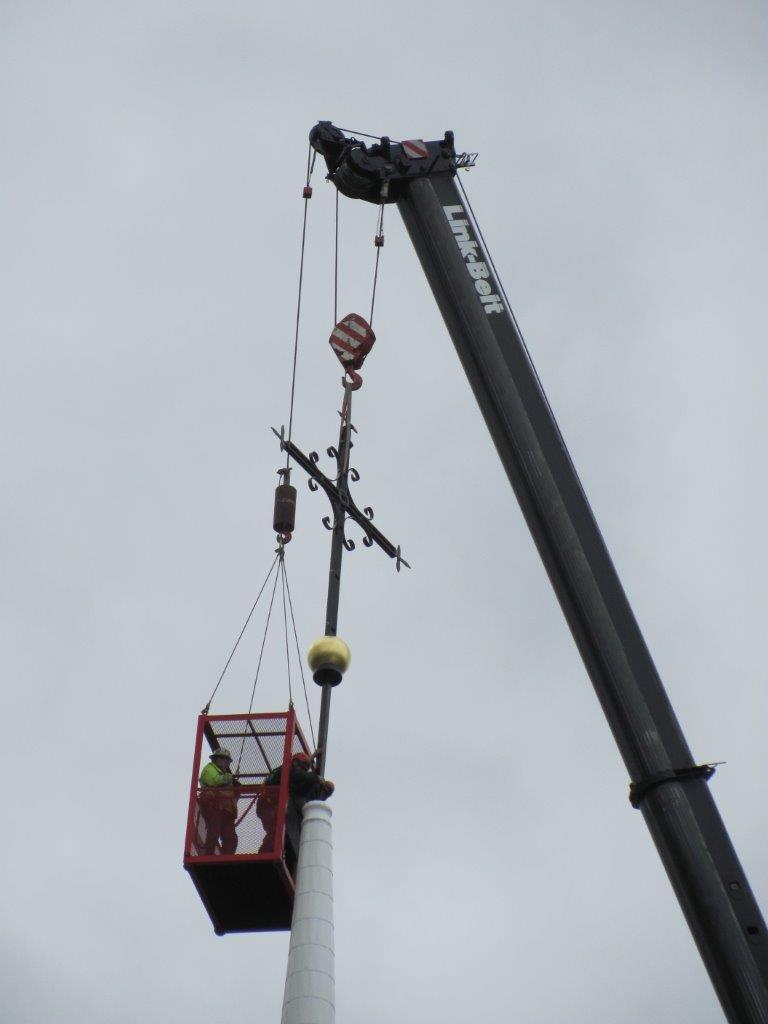 Installing the cross with a gold ball underneath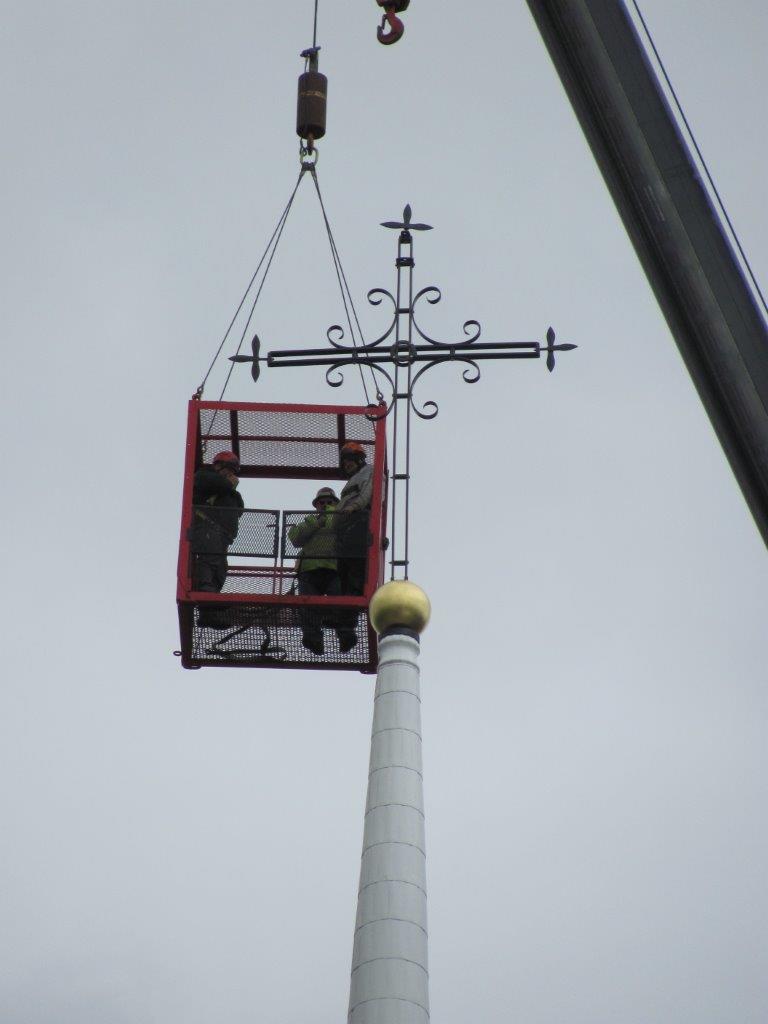 Looking good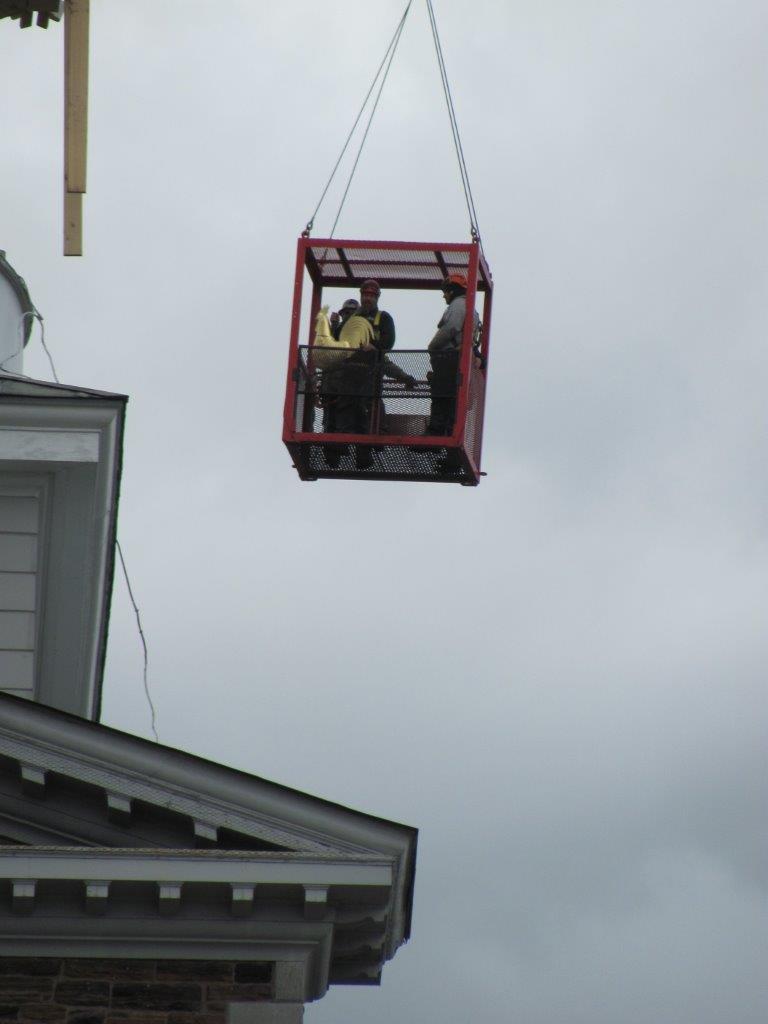 Up goes the windvane Rooster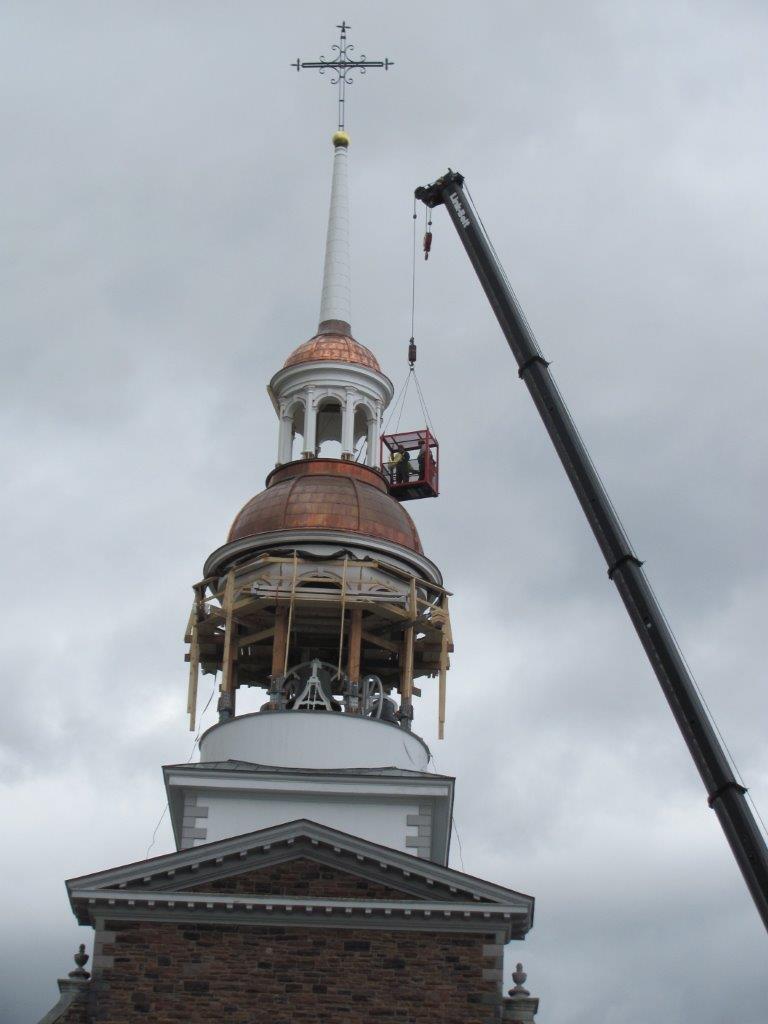 Beam me up Scotty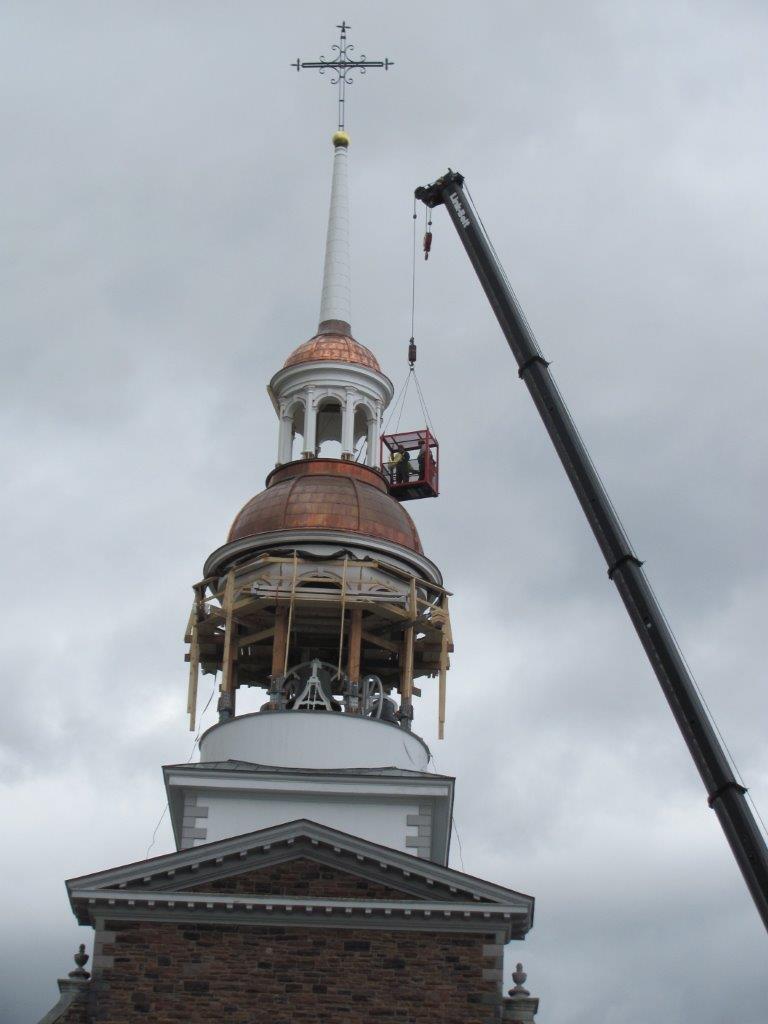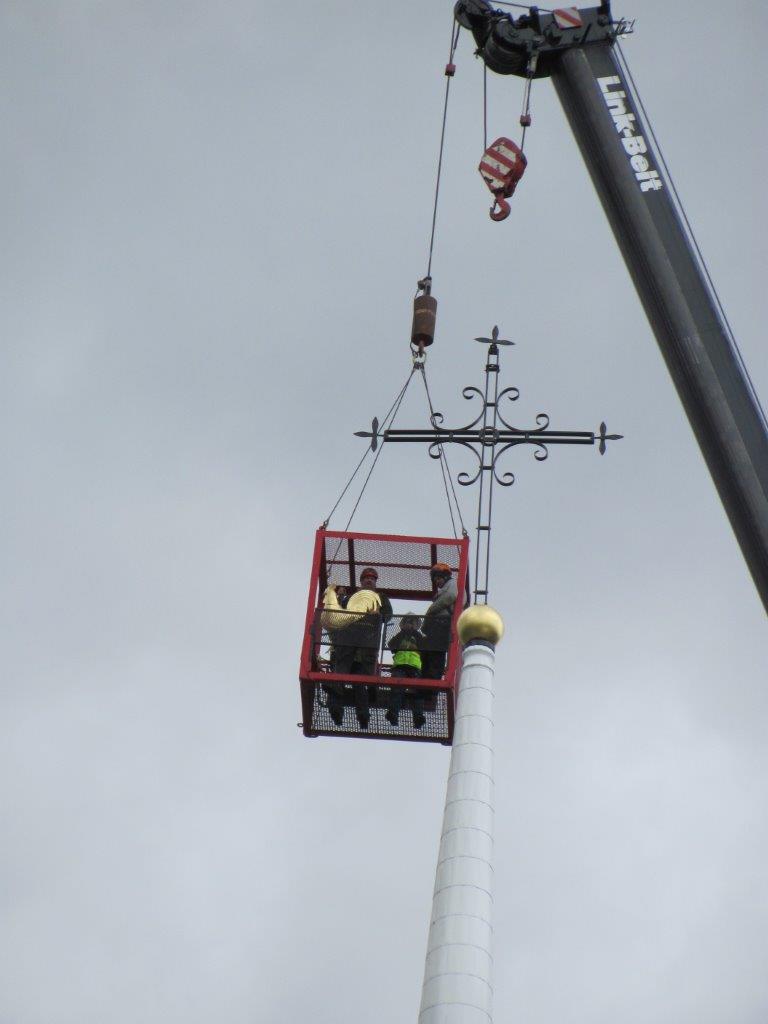 Going up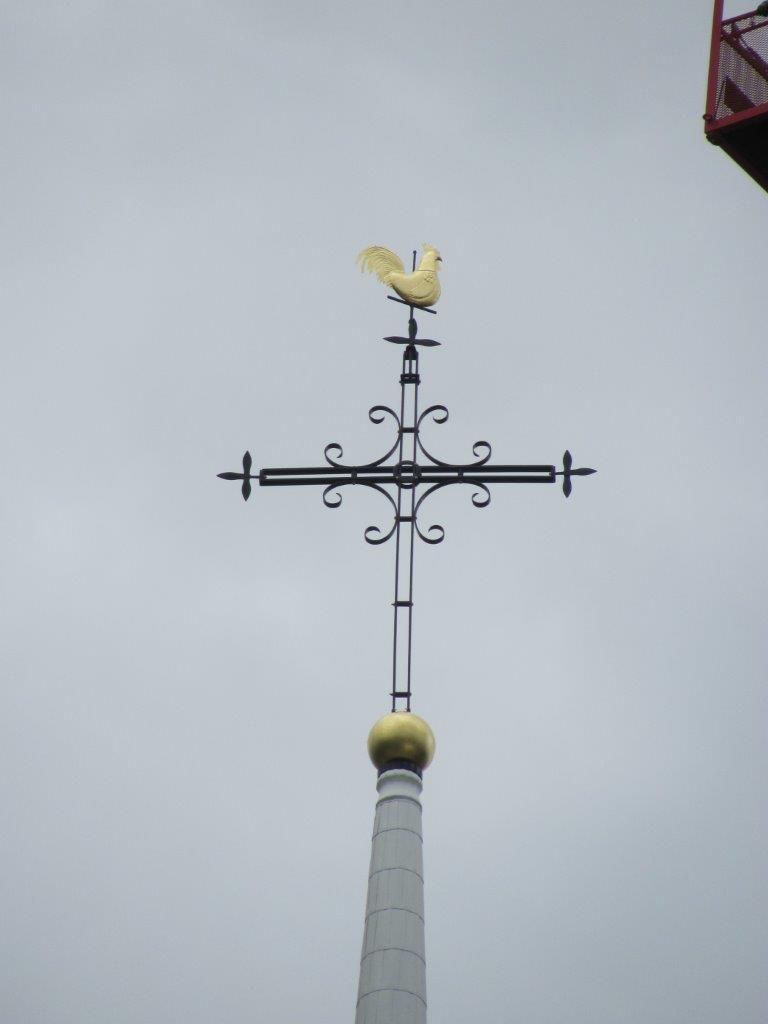 Beautiful - How did those French Canadians ever do this job in 1887?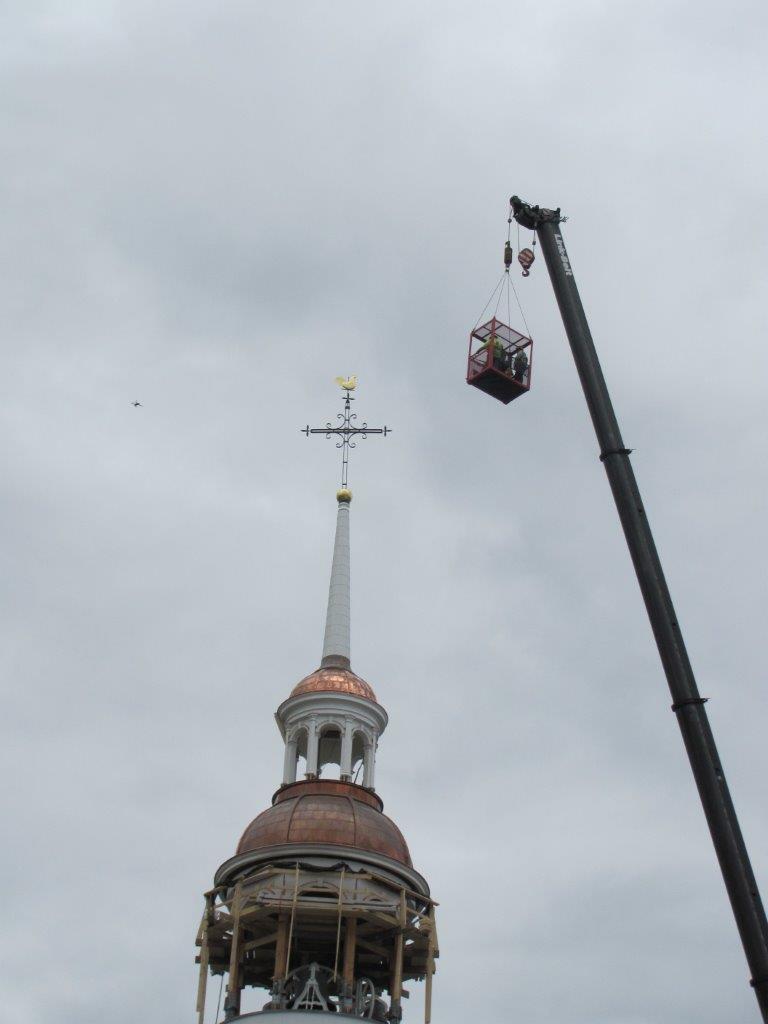 See the drone on the left of the cross? There were two flying all day.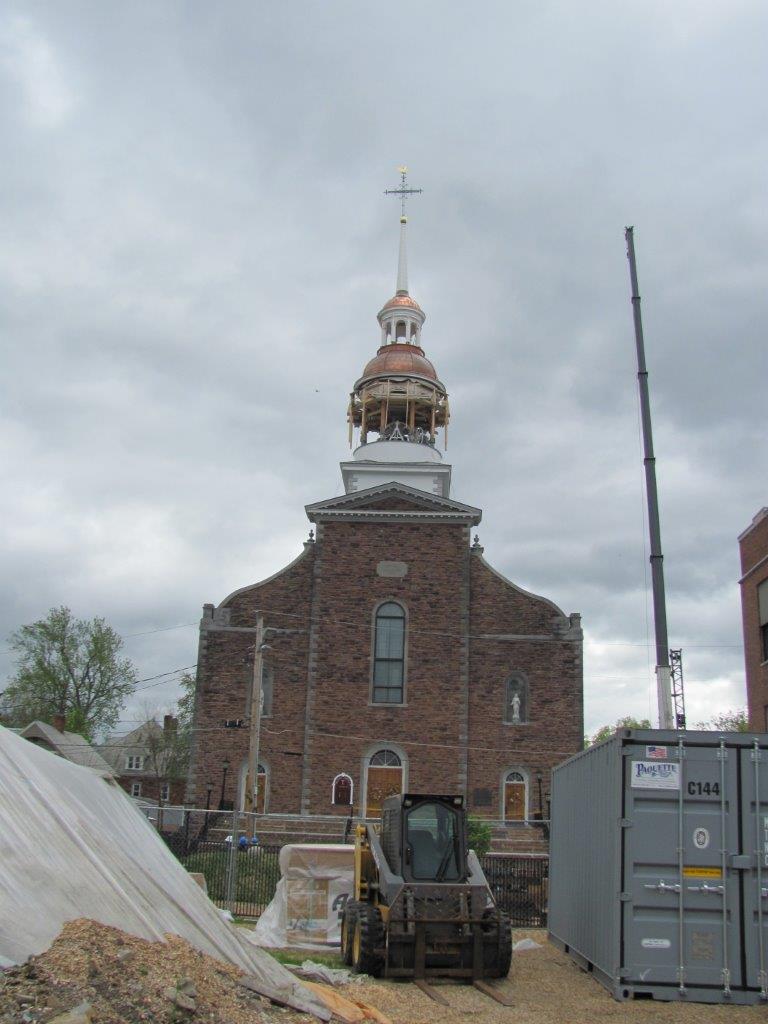 A Job Well Done - even though threatened by wind and rain most of the time
Job finished just after 1pm
When was the Cross and Rooster Originally Installed?

How Large is the actual rooster?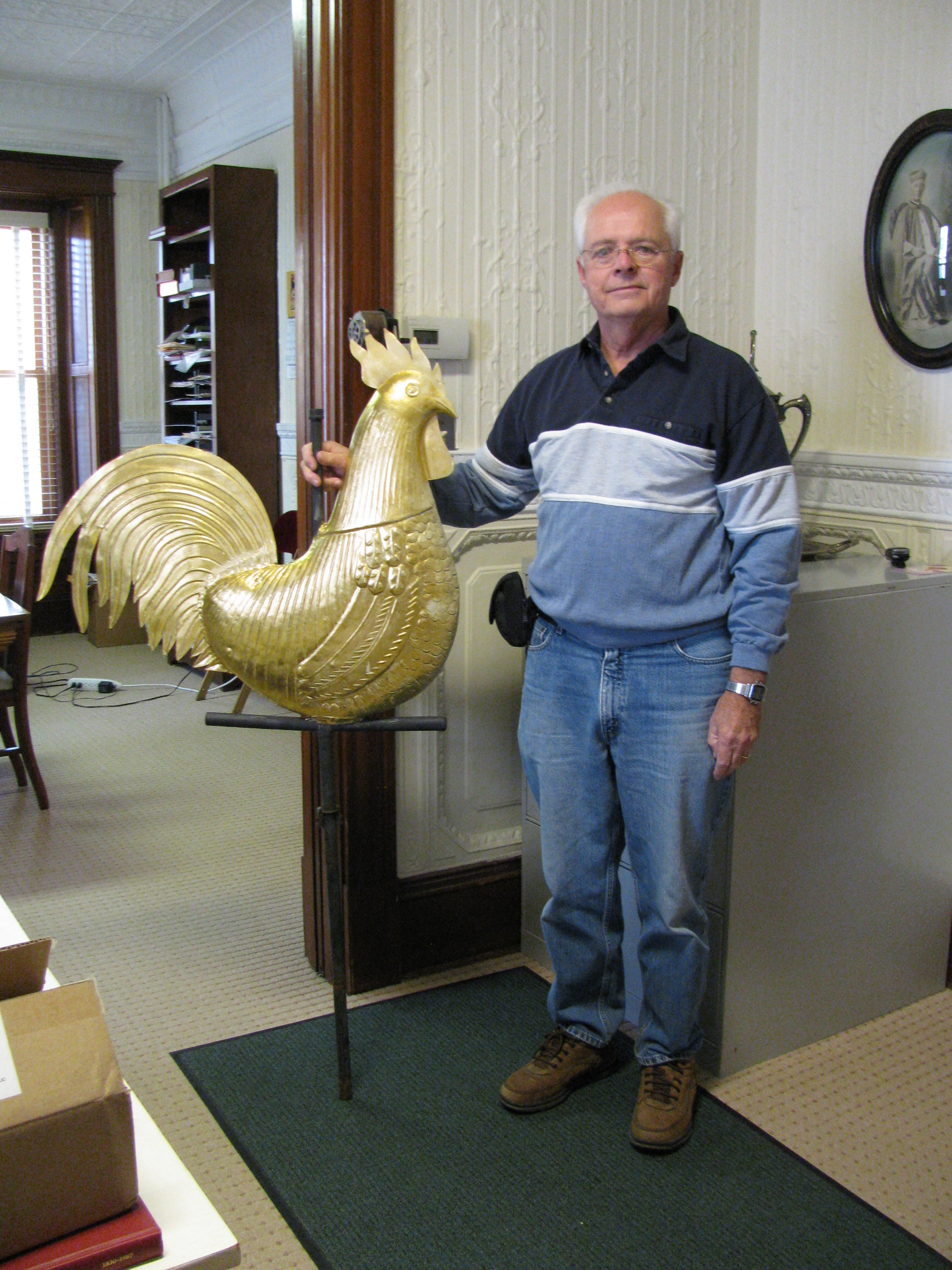 The rooster is a reminder in French Canada of St Peter's denial of Jesus Christ